Human Resource needs to manage the employees. They need to create an environment that can make employees from different cultures feel safe. Only the best hr practices can help you maintain a proper flow within the organization. The organization has various elements that need to be managed. The employees should feel like they want to work here. It should not be the case that they are working here because they are bound to something. In that case, that employee will not work harder or motivate the people around him or even come up with ideas or solutions.
5 Best HR Practices
The following 5 Best HR Practices will allow you to manage your employees and their behavior. These practices are to encourage the employees and to maintain a culture and environment around them that will make them feel safe. Hence, they will try to work harder and that will ultimately benefit the company.

1. Safe & Healthy Environment
HR should be able to create a workspace where every employee feels safe. An employee in a day spends most of the time in the office, hence it is very important that he/she stays in a safe and healthy environment. This is important because an unhealthy environment can demotivate the employee and make them want to leave the job. This then can be said that the company is not utilizing the employee well.
2. Performance-Based Reward

One of the best HR practices can be to reward your employees on the basis of their performance. There are many proven studies that show an employee gets motivated when his or her work is appreciated in some or the other way. Monetary incentives are always the best booster but there are other non-monetary incentives that can boost the morale of an employee. This also shows that management recognizes their work.
3. 360 Degree Performance Appraisal
Another one of the best HR practices and a very well working approach. Every Human resource should adopt this method because this performance appraisal is an approach to get feedback about a particular employee from all the other people he/she is connected too. For example, every appraisal would be done considering the feedback from the top management, his/her peers, and the direct supervisor. This will decrease any kind of favoritism or biases.
4. Give The Spotlight To Top Performers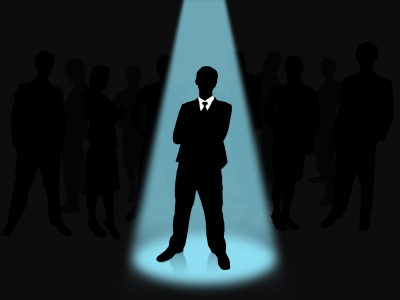 This suggests that the company should recognize the employees who are working hard and they are making a difference just like the company wants. This recognition should be done in a manner that every person in the company would be able to see it. This is one of the best HR practices because this brings healthy competition between the employees. For example, you can post a photo of the employee on a board or post it on the company's website. This will motivate other employees to work harder and steal that spot for themselves.
5. Brief Weekly Discussions
This is very important because employees always want that they are heard. Weekly discussions where there are the focus brings new ideas from their side about what change do they seek in the organization. It is very important to keep regularity in these discussions because if after 2-3 weeks it stops, then it will be difficult to encourage employees to speak because they will be demotivated thinking that the organization will not follow it.
Summary
These were the 5 best HR practices that every organization should adopt in order to satisfy the employees and make them work hard, and compete between themselves to increase the level of performance. Having an employee portal is very important, read this article to know how Direct2HR has made things easier for the employees of a company. Shaw – Direct2Hr, Albertson – Direct2HR, Vons – Direct2HR, and Safeway – Direct2HR.