It is nearly impossible for a Human Resource Manager to help a business with Human resources if he is lacking the necessary qualities. A business with such type of Human Resource Manager has very few chances of being successful. If you were looking for what qualities and skills a Human Resource Manager should have, then this is the correct place to be. This article consists of all the important information related to Qualities of Successful HR Manager that can help you become a successful HR manager. Keep reading to know about the important qualities of an HR.
Qualities of a Successful HR Manager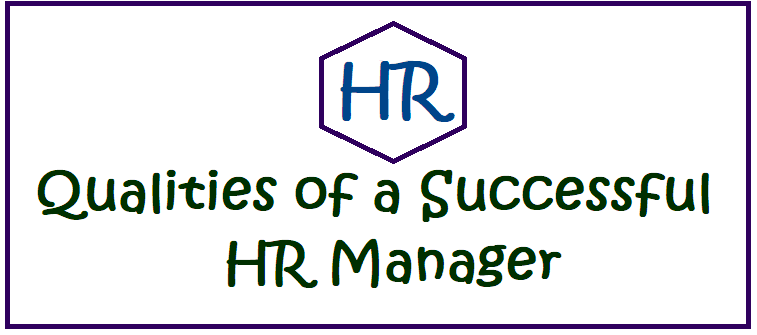 There are many qualities of HR and thus, we have listed some of the most important qualities of HRM that can help you become a successful HR manager. They are listed below:
1. Has Expert Knowledge In HR
Having a bachelor's and master's degree is not enough to be a successful HR. One must also be aware of the trends and changes in his position. He must have appropriate knowledge as well as be an expert.
2. Presentation Skills
A good presenter is the one who can control his audience. He does not let their attention move away from him. Presentation Skills are the most important skills of an HR as he has to conduct training sessions, explain new tasks and provide information at all levels.
3. Multitasking
Apart from his daily work, an HR manager has many other problems to solve, task to complete, and decisions to be made. An HR deals with more than one employee, so he must have the ability to multitask. He should be able to handle different situations at the same time. In Human Resource Management, if there is not one problem, there is another problem.
4. Able To Deal With The Gray Area
There is always a possibility that an employee's personal life will affect his corporate life. Therefore, situations that fall in the Gray Area will surely arise. Thus, to be a successful HR Manager you must have the quality to deal with such situations.
5. Ethical
A Human Resource Manager knows the company in and out. He is aware of all the secrets of the company. Hence, he must be a man of strong ethics, no matter what happens he must no let the secrets out. He should be honest and must be trustworthy.
6. Communication Skills
In every profession, communication is important. A good HR Manager knows how to communicate with the employees and the employer. He should be able to communicate effectively and clearly at various levels of the company.
7. A Good Leader
An HR Manager is the leader of the company. He must readily accept the failures of the company the same way he accepts the success of the company.
8. Motivation Skills
Motivation is important to achieve a company target. A workforce that has no motivation is not an effective workforce. Human Resource Managers are the ones that should motivate the employees and boost their morale.
9. Courage
HR personnel often require courage in situations of strong opposition. The opposition can be the management or employees. HR Managers must remain strong irrespective of the situation and always do what is best for the company.
Hence, these were some of the most important qualities of a successful HR Manager.
Summary
In the end, we conclude this article here and hope you fully understand the information we provided. Moreover, if you have any more important qualities of an HR Manager to add, you can submit them in the comment box. Also, provide your feedback about this article. If you are keen to learn more about Human Resource Management, you can read this article- Top 5 HR Trends That Can Shape A Business/Company.